Stylish And Durable Kitchen Cabinet Hardware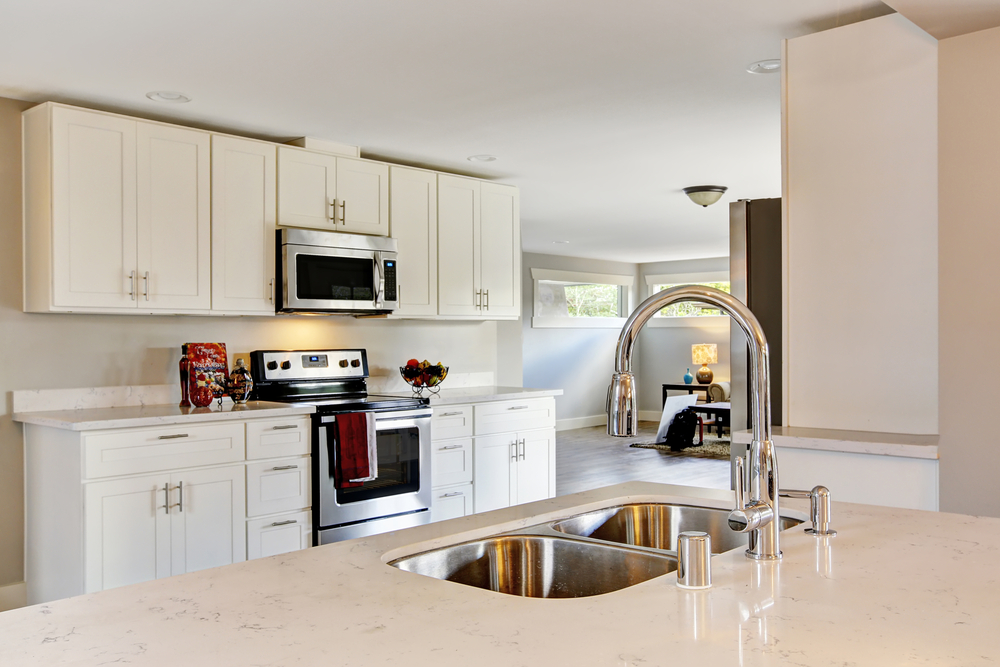 In the realm of interior design, it's often the minutiae that make the most profound impact. When considering a kitchen's aesthetic, the importance of kitchen cabinet hardware is frequently overlooked. However, these small components play an essential role in redefining a space. At Valley Discount Cabinets in Scottsdale, Arizona, this crucial element is given its due recognition. By offering an exquisite range of kitchen cabinet hardware options, the company ensures that the heart of your home radiates both style and functionality.
The Subtle Influence of Kitchen Cabinet Hardware
Often, homeowners tend to focus primarily on larger elements like cabinetry doors, countertops, and appliances. But, the intricate details, particularly kitchen cabinet hardware, can significantly influence the overall design:
Aesthetic Enhancement: Hardware adds a finishing touch, amplifying the visual appeal of your cabinets.
Functionality & Accessibility: Quality hardware ensures ease of access to your cabinets while guaranteeing longevity.
Space Definition: Different hardware designs can set the tone for your kitchen's overall theme, be it modern, traditional, or transitional.
Valley Discount Cabinets: A Pantheon of Choices
Having recognized the role of kitchen cabinet hardware, Valley Discount Cabinets offers a gamut of choices, ensuring a match for every design sensibility.
Traditional Elegance
For homeowners who gravitate towards timelessness, there are classic designs. Think ornate handles and knobs that resonate with old-world charm.
Sleek Modernity
In sync with contemporary design paradigms, they offer clean-lined, minimalist hardware options that echo sophistication.
Eclectic Fusion
For those seeking a middle ground between vintage allure and modern sleekness, there's a plethora of transitional kitchen cabinet hardware.
Material Matters
From robust stainless steel to elegant ceramic and even artisanal hand-forged options, the range of materials ensures durability without compromising on style.
Beyond Hardware: Valley Discount's Holistic Approach
While kitchen cabinet hardware is undoubtedly vital, Valley Discount Cabinets' expertise spans the entire spectrum of kitchen design
Cabinetry
With options ranging from custom designs to ready-to-assemble choices, homeowners can pick cabinetry that resonates with their aesthetic and functional requirements. Whether you desire intricate woodwork, a particular wood finish, or a unique layout, the custom route ensures your kitchen is a true reflection of you.
Countertops
The company's diverse materials palette ensures that countertops not only complement the cabinetry but also stand as statements on their own. Homeowners can select from an array of materials for their countertops. From the timeless elegance of granite and the contemporary chic of quartz to the rustic charm of hardwood and the sleek look of tile, there's something for every design narrative.
Installation & Maintenance
Picking the right kitchen cabinet hardware is just the beginning. Proper installation and maintenance are crucial for longevity. Valley Discount Cabinets' seasoned professionals ensure a seamless installation process. Plus, their after-sales support and guidance on maintenance make sure your hardware remains pristine for years to come. The world of kitchen design is vast, but sometimes it's the smallest details like kitchen cabinet hardware that bring everything together. Valley Discount Cabinets, with its unwavering commitment to quality and style, stands as the go-to destination for homeowners in Scottsdale and beyond. Dive into their world and discover how tiny embellishments can redefine your kitchen's aesthetic.