Kitchen Cabinets in Scottsdale, Arizona
High-Quality Kitchen Cabinets at a Low Price in Scottsdale, AZ
Kitchens are the heart of the home. This is where families gather to cook, eat and spend time together. Having a beautiful, functional kitchen is important to any homeowner. Valley Discount Cabinets is a Scottsdale, Arizona-based company that offers high-quality, affordable kitchen cabinets to homeowners in the area.
Our Scottsdale showroom features a vast array of kitchen cabinets, from traditional, European style cabinets to more modern, contemporary designs. We also offer a wide range of finishes, including stained, painted, and glazed options. Whether you are looking for new kitchen cabinets or refacing your existing ones, we have the perfect solution for you.
We understand that kitchen remodeling can be a daunting task. That's why our team of experienced kitchen cabinet designers is here to help you every step of the way. We will work with you to create a kitchen layout that both meet your needs and perfect your vision. Our expert team will also help you select the perfect kitchen countertops, backsplashes, and hardware to complete your vision.
If you are ready to start your kitchen remodel, contact Valley Discount Cabinets today. We offer free consultation and estimate so that you can get started on your dream kitchen today.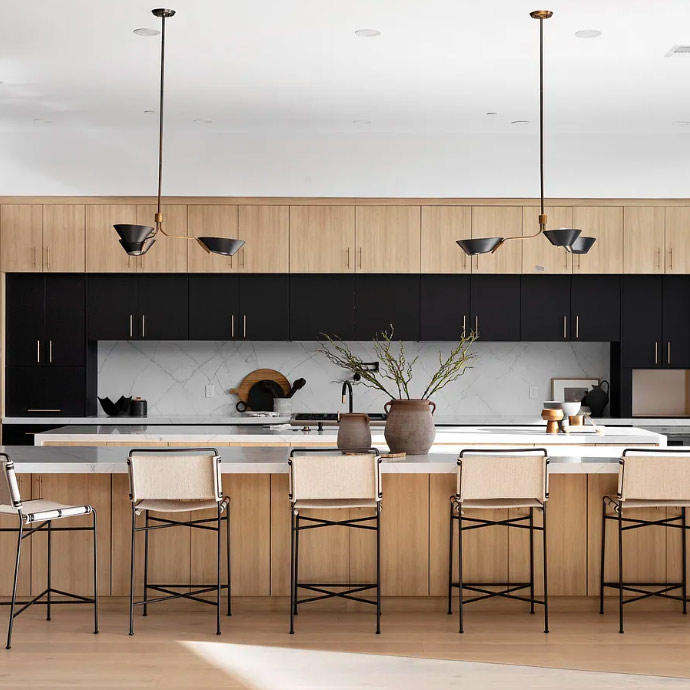 Custom Kitchen Cabinetry in Maricopa County, Arizona
When it comes to kitchen renovation, cabinets are one of the most important aspects to consider. Your cabinets set the tone for the overall look and feel of your kitchen design, so it's important to choose wisely. We also offer kitchen countertops product from granite, quartz, tile, hardwood, and more. We can help you find the countertop material to complement your new cabinets and complete your dream kitchen design.
We pride ourselves on our attention to detail and ability to create custom built cabinets with the perfect blend of form and function. If you live in Maricopa County, Arizona, and are considering kitchens cabinets for your upcoming kitchen remodeling project, we encourage you to visit our showroom. Don't settle for anything less than the perfect kitchen cabinetry for your home.
Valley Discount Cabinets offer delivery and installation on all cabinet products, so you can rest assured that your new kitchen cabinets will be installed properly. We will guide you to the proper cabinet installers in your area. Contact us today for a free quote on your custom kitchen cabinets.
Frequently Asked Questions
If you're looking for a quality cabinets, Valley Discount Cabinets is the best for you!
Scottsdale's Best-Rated Kitchen Cabinet Store - Contact us today!
No one does kitchen cabinets like Valley Discount Cabinets. We are Scottsdale's best-rated kitchen cabinet store, and for a good reason. Kitchen remodelers, contractors, and homeowners in Scottsdale have been coming to us for years for our premium cabinets, competitive prices, and excellent customer service. Our cabinet designer knows all the ins and outs of kitchen cabinets and will assist you every step of the way, from conceptualizing your dream kitchen to measuring your space to placing your order.
Our dedication to our customers sets us apart from other kitchen cabinet stores in Scottsdale, AZ. We work with you to ensure you get the best cabinets for your space. We also offer a wide range of services, including free consultations and estimates, to make sure your kitchen remodel goes as smoothly as possible. Be sure to visit Valley Discount Cabinets the next time you are in need of kitchen cabinets in the Phoenix Metropolitan area. You won't be disappointed!