High-Quality Kitchen Cabinet Doors: Upgrade Your Home's Aesthetics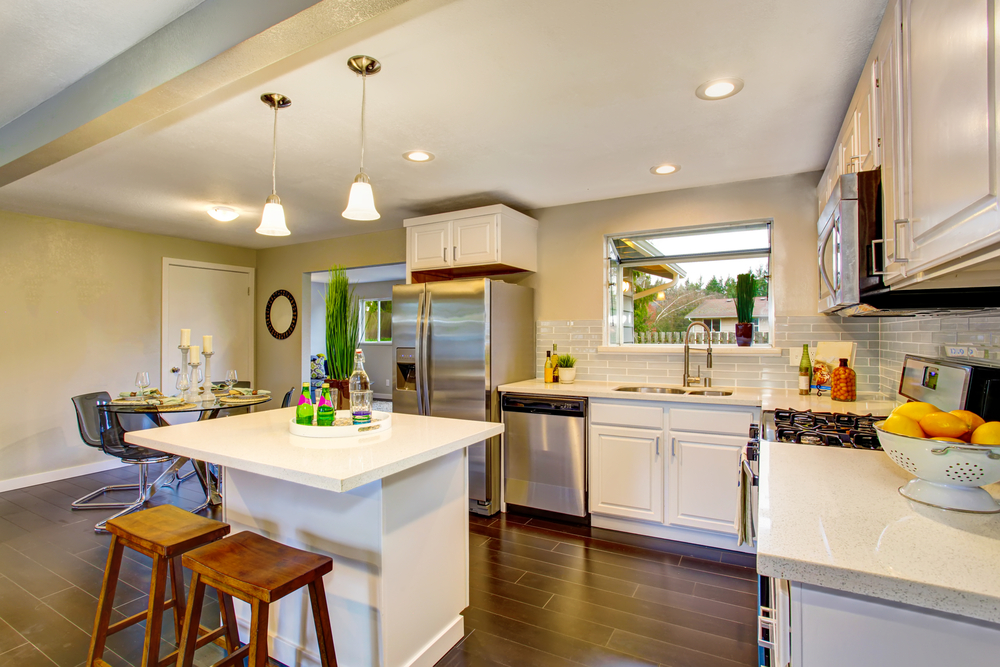 The heart of any home, the kitchen, is a space where aesthetics and functionality converge. One of the most pivotal elements dictating the look and feel of this space is the kitchen cabinet doors. At Valley Discount Cabinets, based in Scottsdale, Arizona, we understand the significance of these components. By providing premium kitchen cabinet doors that merge design with durability, as an industry leader, we ensure homeowners can bring their vision to life.
The Significance of Kitchen Cabinet Doors
Before delving into the offerings of Valley Discount Cabinets, it's crucial to understand why kitchen cabinet doors hold such importance:
Aesthetic Influence: They dramatically impact the overall look of the kitchen, setting the tone for its design language.
Functionality: Beyond aesthetics, cabinet doors protect your utensils and groceries, ensuring longevity.
Home Value: Upgrading kitchen cabinets can enhance the resale value of your home, making it an investment worth considering.
The Valley Discount Cabinets Edge
Valley Discount Cabinets has curated a diverse range of kitchen cabinet doors, catering to varied tastes and requirements. Whether you're inclined towards the charm of traditional European designs or the minimalist appeal of contemporary aesthetics, they have something in store for you.
Traditional European Cabinets
This design brings an old-world charm that's hard to resist. Intricate woodwork, rich stains, and classical styling make these kitchen cabinet doors perfect for those yearning for a touch of nostalgia in their modern homes.
Contemporary Designs
For those keen on keeping pace with the times, Valley Discount Cabinets offers kitchen cabinet doors with clean lines, neutral palettes, and innovative features.
Customization at its Best
Understanding that every homeowner has a unique vision, they specialize in custom kitchen cabinet doors. Crafted with precision, these bespoke doors reflect individual preferences in terms of style, color, and finish.
Quality Materials
Be it solid wood, MDF, thermofoil, or any other industry-approved material, the focus remains on delivering kitchen cabinet doors that stand the test of time.
Complete Kitchen Solutions
Though Valley Discount Cabinets shines in the realm of kitchen cabinet doors, their expertise doesn't end there. They are equipped to guide homeowners through a comprehensive kitchen overhaul:
Countertops: Their catalog boasts a range of materials, including granite, quartz, tile, and hardwood, ensuring synergy with your chosen cabinet doors.
Hardware and Accessories: These seemingly small components can make a world of difference. Valley Discount Cabinets ensures every aspect, down to the handles and knobs, aligns with your vision.
The Path Forward
The process of selecting the right kitchen cabinet doors might seem daunting, but with the right partner, it's a journey worth embarking on. Valley Discount Cabinets, with its legacy of delivering high-quality solutions and unparalleled customer service, is that ideal partner.
Their experienced designers work closely with homeowners, ensuring every decision, from the style of the kitchen cabinet doors to their finish, is in line with their vision. By offering a blend of ready-to-assemble, semi-custom, and custom options, they cater to varying budgets without compromising on quality.
Investing in premium kitchen cabinet doors is more than just an aesthetic decision; it's a commitment to quality, functionality, and the value of your home. With industry leaders like Valley Discount Cabinets at the helm, homeowners can rest assured that their kitchens are in expert hands. Reach out today and embark on the journey to elevate your kitchen's aesthetics.