How To Style Your Wood Kitchen Cabinets With Decorative Hardware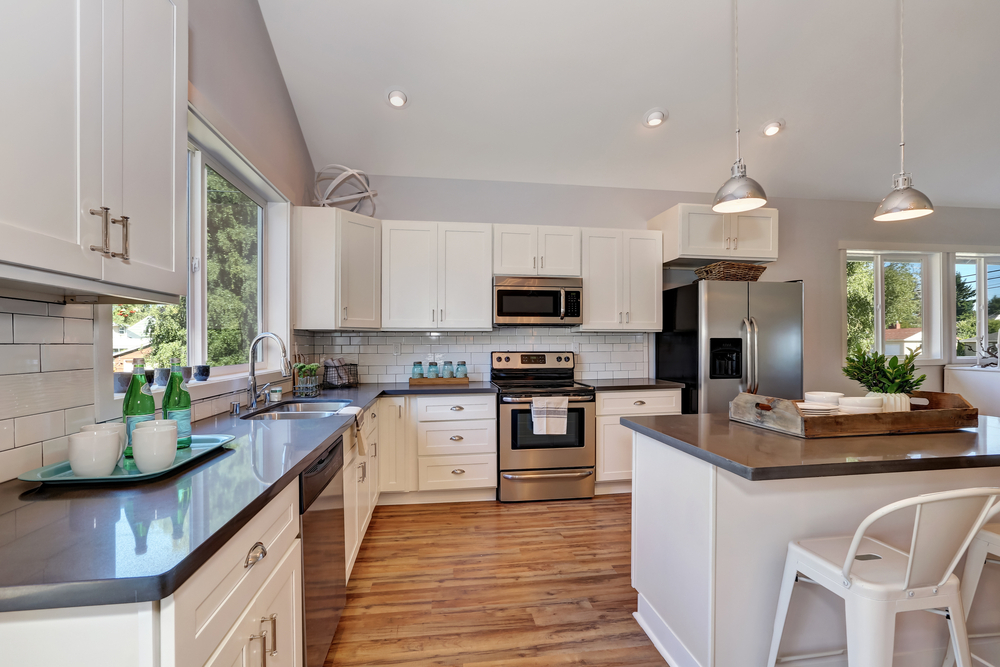 The charm and timeless elegance of wood kitchen cabinets never fade. But, what truly sets your cabinetry apart and augments its beauty is the decorative hardware you choose. With countless design options available in the market, selecting the ideal hardware that complements your wood cabinets can be both exciting and overwhelming. Here's a guide to help you make a statement with your cabinetry hardware, enhancing the overall appeal of your kitchen.
Understand the Wood's Undertones
Before diving into hardware styles, assess the undertones of your wood kitchen cabinets. Are they warm, with hints of yellow or red, or do they lean cool with grayish undertones? Recognizing these nuances can help guide your hardware color choices, ensuring harmony.
Contrast or Cohesion
Decide whether you want the hardware to stand out or blend in. Darker woods like mahogany or walnut can pop with light-colored or metallic handles and knobs, while lighter woods might benefit from dark, matte finishes for a bit of contrast.
Vintage Elegance with Antique Brass
Antique brass hardware exudes an old-world charm. Paired with classic wood kitchen cabinets, they can create a vintage, rustic, or even a Mediterranean feel, adding layers of character to your space.
Sleek Modernity with Brushed Nickel
For those leaning towards a contemporary aesthetic, brushed nickel offers a sleek, modern touch. This finish contrasts beautifully with darker woods, while it complements and accentuates lighter wood tones.
Embrace Timelessness with Oil-Rubbed Bronze
Oil-rubbed bronze hardware is versatile. Its deep, rich hues bring out the wood's natural grains and can be a stunning addition to both traditional and contemporary wood kitchen cabinets.
Add a Touch of Opulence with Crystal Knobs
Crystal knobs paired with wood cabinets create an interesting mix of rustic and opulent. Best suited for traditional or vintage-themed kitchens, they can be the statement piece that elevates your kitchen's aesthetic.
Bin Pulls: A Nod to the Classics
Bin pulls, reminiscent of traditional kitchens and classic designs, fit beautifully with shaker-style or traditional wood kitchen cabinets. Their design ensures functionality while retaining a touch of nostalgia.
Bar Pulls for the Contemporary Edge
If you're leaning towards modern designs, long bar pulls, especially in finishes like stainless steel or matte black, can offer a clean and streamlined look to your wood kitchen cabinets.
Play with Shapes and Sizes
While consistency is key, don't be afraid to mix and match. Combining knobs with pulls or using varied sizes for different cabinets, if done thoughtfully, can add depth and interest to your cabinetry.
Placement is Pivotal
While the style and finish of your hardware are essential, their placement on the cabinets is equally crucial. For example, placing knobs slightly higher on base cabinets and a bit lower on upper cabinets ensures a balanced look.
Wood kitchen cabinets, with their natural beauty and versatility, offer the perfect canvas to showcase your design sensibilities. The hardware you choose acts as the jewelry of the cabinetry, elevating its appeal. Remember, while aesthetics matter, functionality is paramount. Always select hardware that feels comfortable to use and enhances your kitchen's functionality. For those eager to explore a curated collection of cabinet hardware tailored for wood kitchen cabinets, consult our team today.